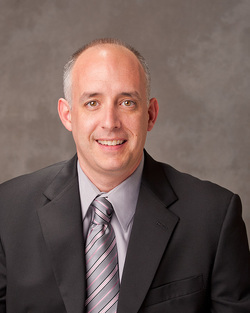 Originally from the Northeast, Richard re-located to the West Coast of Florida in 2001. He has assisted hundreds of clients with their real estate needs. With extensive knowledge in Residential and Commercial Property his expertise is a true advantage to his clients. Prior to launching his career in real estate, he operated a prosperous multi-state mortgage lending company. His extensive lending, closing, and title experience shows true in every transaction. Richard is a licensed broker, licensed real estate instructor and co-owner of a real estate school and a member of the National Board of Realtors. His passion for helping people will be apparent in your first conversation.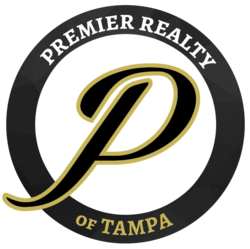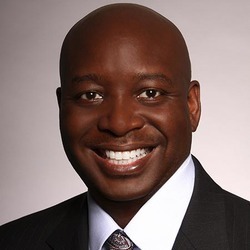 Lamont Aiken RN, MBA is an agent specialized in representing both buyers and sellers. Helping people has always been a core competency of Lamont. He obtained his Bachelor of Science in Nursing in the 1990's. While in the nursing profession, he has worked in Trauma, Emergency Care and Case Management. He also obtained his Masters of Business Administration from Georgia State University. He is married with 2 children, and continues to be active in the Tampa community. When not working for his clients, you'll find him working with local children on their soccer fundamentals, or at a Tampa Bay Rowdies or USF Soccer match.

Lamont has been involved in Real Estate most of his life. Working as a general contractor, he built his first home over 20 years ago. He subsequently became licensed and registered as a Residential Contractor. He maintains this registration in his native Georgia. He has been involved in real estate transactions throughout the Southeast, Midwest, and as far away as London, England. If you're looking to relocate, downsize or purchase your new home, Lamont is able to assist you in unlocking your dreams.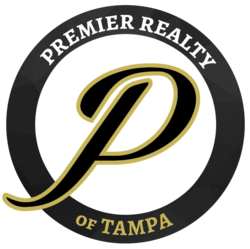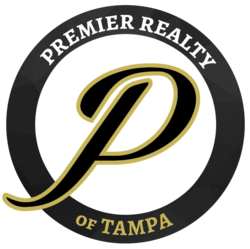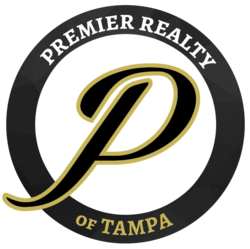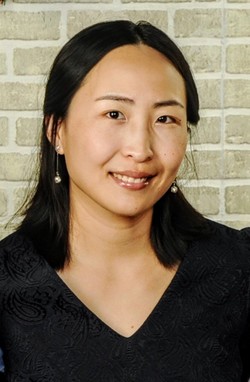 Originally from China, Michelle moved to Los Angeles at the age of 10. Michelle is fluent in both English and Chinese (Mandarin and Cantonese). Prior to moving to Tampa in 2012, she worked in the television and film industry as a producer and editor. Michelle has always had a strong interest in the real estate business and loves to be able to help buyers and sellers fulfill their dreams. Michelle's favorite sports team is the Pittsburgh Steelers. When she is not working, she enjoys making arts and crafts with her 2 kids.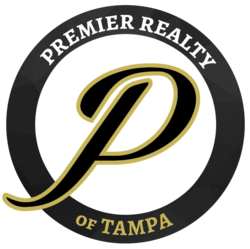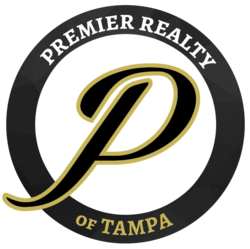 As your real estate agent, I can guarantee you ll have a professional, personalized, and fulfilling experience. In the past 35 years since graduating from Phillips University in Enid, Oklahoma with a BS in business administration, I have managed several of my own businesses. These include a commercial and residential landscaping & irrigation company, and a repair and maintenance company servicing mid-range to million dollar homes as well as commercial projects, all in the Tampa Bay area.

Let me sweat the details. I will work hard to find you the right home, in the right place, at the right price; or I will utilize my years of expertise to show you how to sell your home for top dollar in record time by getting it ready for market. The common thread and key to my success has remained excellent customer service, and that s what I plan on giving you.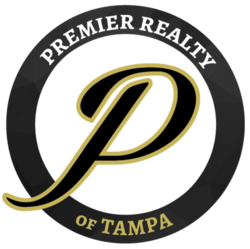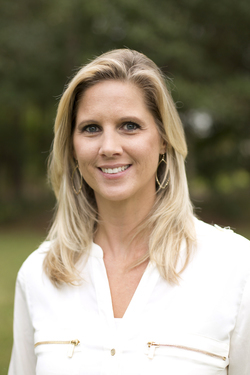 Summer's LOVE of real estate started by spending time walking through open houses, model homes and surfing the web for homes, even when she was not in the market. She decided to take that passion and put it to good use and help those who are in the market to buy or sell a home. She was born and raised in Southern California and moved to the Tampa area in 2006. She has lived in several different Tampa locations, is familiar with the Bay area and is sensitive to all that is involved with the moving process. Summer has friends and family in the real estate business from sea to shining sea who have fueled her interest and add to her network! She would love to put some Summer sunshine into your real estate needs! When she is not busy with real estate, Summer enjoys going to the beach, swimming, staying active, making friends, serving at church and spending time with her husband and four children.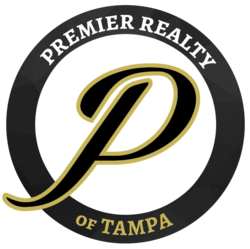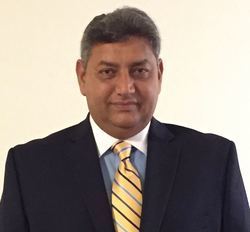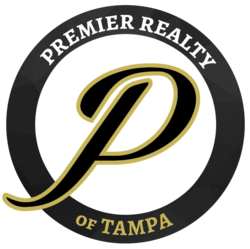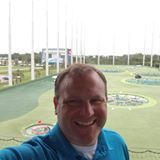 Dan has been a Land O' Lakes resident since 2009. Through his background in law enforcement, he is very familiar with the neighborhoods and schools in the entire Tampa Bay area. Dan loves sports and travelling with his family. Dan will earn your trust and help you to sell your home or find just the right one! No pressure! Call, text or email me for listings or to learn how I can help you sell your house!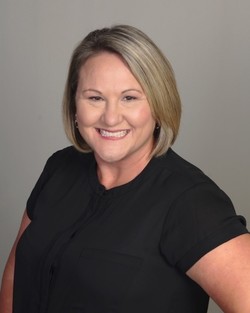 Kimberly Coffin was born and raised in the Tampa Bay Area. She has been married to her high school sweetheart, Ricky, for 27 years and has raised two amazing kids. Together, they are the owners of a successful civil site company, Rick's Hauling and Tractor Service, Inc. Their company specializes in new construction of custom high end homes and final grading of subdivision infrastructure. She has also spent the last 11 years Coaching girls fast pitch softball at the travel and high school levels. Kimberly has always had a passion for real estate and new homes, home decor and consults clients with interior paint color, cabinet, flooring and counter top selections.

Kimberly has life-long experience knowing the Tampa Bay Area, its Counties and Cities within. She is here to help you with one of the most important decisions: buying your first or next home, or selling your treasured home. Whether it's the area, schools, waterfront or community amenities that are driving your search.... She can help to make the process a fun, exciting and smooth transaction. Whatever your real estate needs, there is nothing better nor more rewarding than helping someone find their dream home.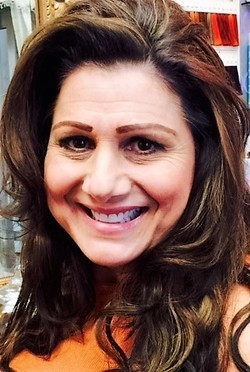 With a background of 15+ years of being self employed in the banking and automotive industry, I use my financial expertise and human resource skills to facilitate real estate transactions. Originally from New York and now residing in Tampa for 11 years, my services provided are for both buyer and seller representation in residential transactions, commercial, short sales and pre-foreclosures. I undertake tasks with drive and dedication to provide all my clients with a real estate experience of highest quality and maximum results.
A proud Mother of three, I understand wholeheartedly the importance of family and promises to put the needs of your family first.

"TRUST IS EARNED, NOT EXPECTED"
Thank you for your trust and referrals!!!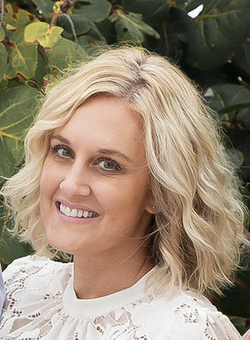 Ryan is passionate about helping other people. She is a great listener and is driven by building human connections and lasting relationships. When looking for a career path, she chose real estate because she loves all things home. For as long as she can remember, she has been fascinated by home design, colors, textures, and what it takes to make a house a home. As a Realtor, her first priority is helping her clients find what they are looking for in a home.

Ryan has lived in California and Colorado. When her husband's job brought her family to the Tampa area in 2012, she fell in love with Florida. Abundant sunshine and recreation, proximity to the ocean, and thriving communities make Florida a place that she is forever selling to anyone and everyone she can. She would love to help you with your real estate needs.

When Ryan isn't busy with real estate, she enjoys spending time with her husband and three children. She loves cheering for her son's basketball team from the sidelines, traveling, reading, and serving in her church.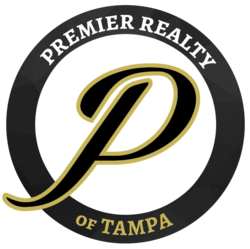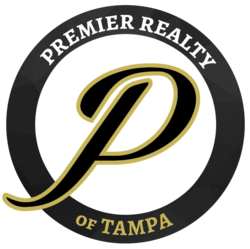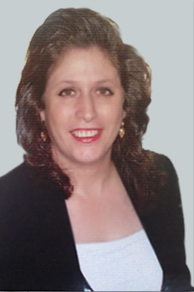 Muna Faouri is based in the Tampa Bay, Florida Area.

Muna is a veteran of commercial real estate with over 10 years of experience. She has helped and represented a very large number of clients with a wide array of commercial real estate transactions. So whether buying a small business, or a multi-million dollar investment property, she has the knowledge and extensive experience to successfully guide any local or national clients with their commercial real estate acquisitions, commercial lease obligations, as well as asset re-position and disposition.

Muna Faouri closes multi-million dollars worth of assets annually and has received many awards doing just that. Her experience extends beyond her long commercial sales and commercial property management to include residential sales and leasing as well.

Muna Faouri owned and managed her own business alongside her husband for over 30 years. She is married to a very well-known artist from Jordan and has two wonderful kids. Her hobbies include Drawing, Gardening and Reading. In addition, as she is originally from Jordan, she fluently speaks and reads the Arabic language; which has afforded her the opportunity to have the diversity of dealing with different clients from different cultures. She constantly incorporates her knowledge to help her multi-national clientele to negotiate their transactions, always keeping her clients best interest in mind.

Muna Faouri has been inspired and trained by some of the best in the real estate industry including Mike Ferry and Johnny Loewy. Whether you are a first-time buyer or a long term investor, let Muna be the one you trust to help and guide you with one of your most important decisions.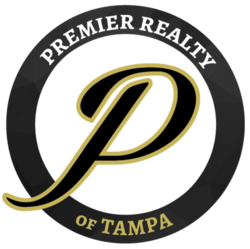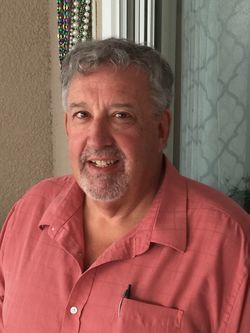 I started with Premier Realty of Tampa in September of 2016. I owned my own Business, Domino's Pizza, for twenty years from 1993-2013. I worked a total of 37 years with Domino's Pizza, as a driver all the way to owner. I have been married to my wife Mary for the last 35 years and have 3 wonderful children, Jennifer, Stephanie and Thomas.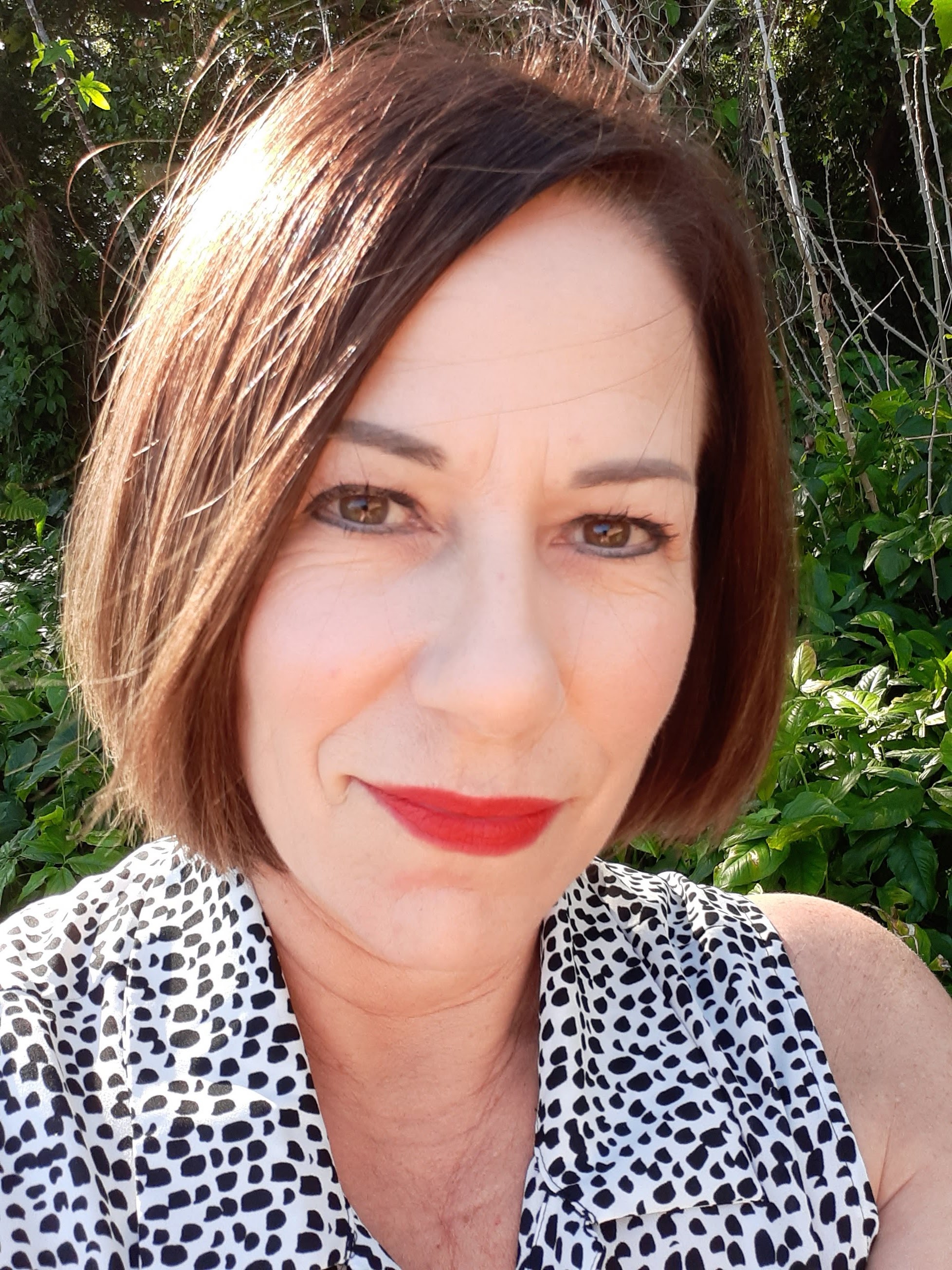 I am originally from Palo Alto, California. I have had the opportunity to live on Whidbey Island in Washington State, Boise, Idaho, Maui, Hawaii and Comanche, Texas, My new home is now in beautiful Tampa, Florida. I have been a medical assistant for over 30 years and decided to pursue my passion for restoring and reinventing homes to their potential and helping new friends find there special place. When I am not working or out exploring the city, I enjoy looking at houses and baking for friends.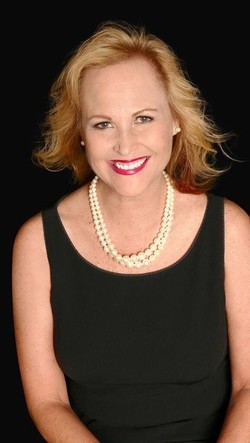 Martha was born and raised in the Tampa Bay area and acquired a Bachelor of Science degree in Food Chemistry from the University of Florida. She has over fifteen years of previous experience in project management, sales, and customer service (Environmental Science & Engineering, Abbott Laboratories, Foundation Technologies, Inc. and Tampa Bay Home Staging and Design). Martha first became interested in real estate while she researched and purchased her first home (waterfront property in Bayport Villages) eighteen years ago with her husband Steve, a licensed general contractor. She happily still resides there and is dedicated to serving her community by volunteering for varied Bayport Yacht Club board positions. She loves anything to do with water (boating, beach, lake activities-MN every summer), snow skiing, golf, Lightning hockey, NCAA football (Gators, in particular), design and decorating, and spending quality time with her family and friends. Martha's passion for real estate was renewed while working with homeowners (Foundation Technologies, Inc.-foundation repair/sinkhole stabilization) and consulting with realtors/sellers on how to prepare their homes to sell faster and for higher offers (Tampa Bay Home Staging and Design). She obtained her license in 2017 and continues to expand her knowledge as exhibited by her pursuit of continuing education classes, certifications, and nationally recognized designation GRI. Her background in home staging is a definite asset for her real estate clients. Martha is known for her honesty, integrity, and knowledge of the Tampa Bay area. She is excited to share her love of Tampa with you and her goal is to be a resource as well as provide service you can trust.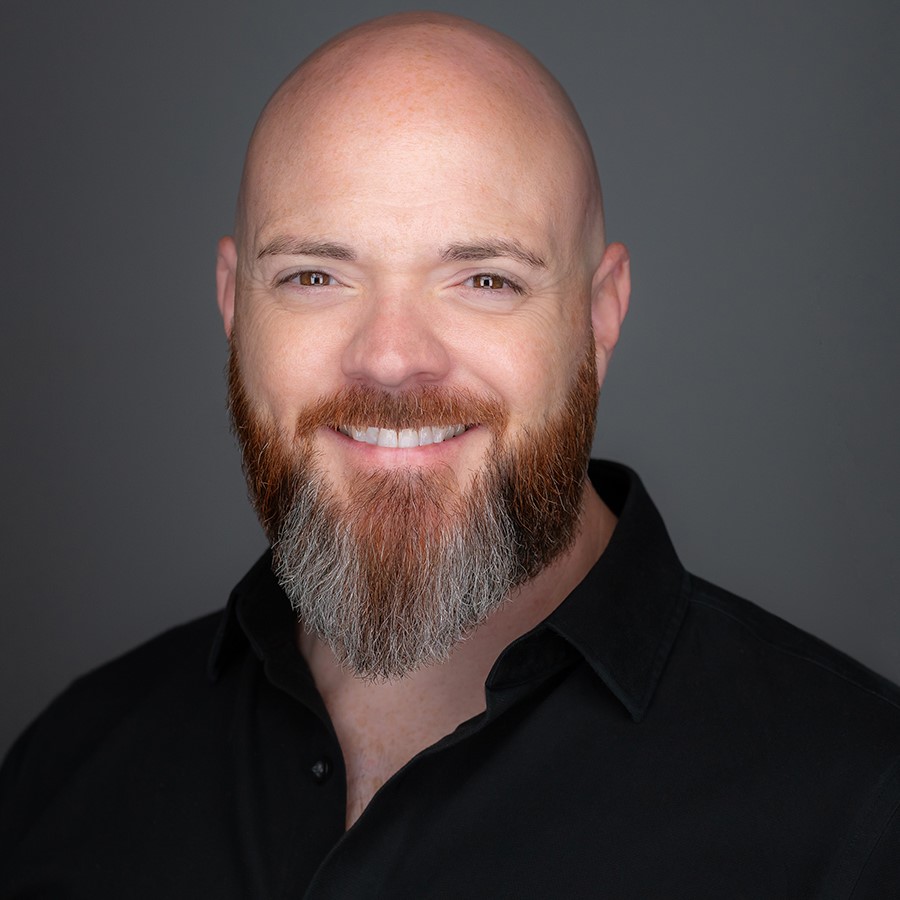 Nicholas Gould is originally from the Washington, D.C. metro area. After graduating from high school, he relocated to Nashville, TN where he attended art school and obtained a degree in photography. Shortly after graduating from college, Nick, and his now wife Dahlia, moved to Tampa for opportunities in career advancement and, of course, better weather.

Nick has enjoyed a robust career in photography, obtaining several accolades and has been featured in many publications as well as having involvement in television productions. In his free time, Nick enjoys spending time with his family, including his two daughters. Nick also enjoys wood working and home renovation projects.

Nick is committed to his work and is personally invested in the fulfillment of his clients goals.

Nick is a member of Greater Tampa REALTORS (GTAR) and National Association of Realtors (NAR).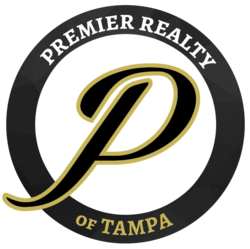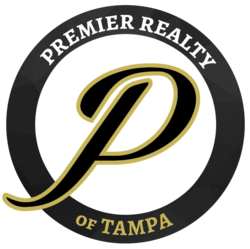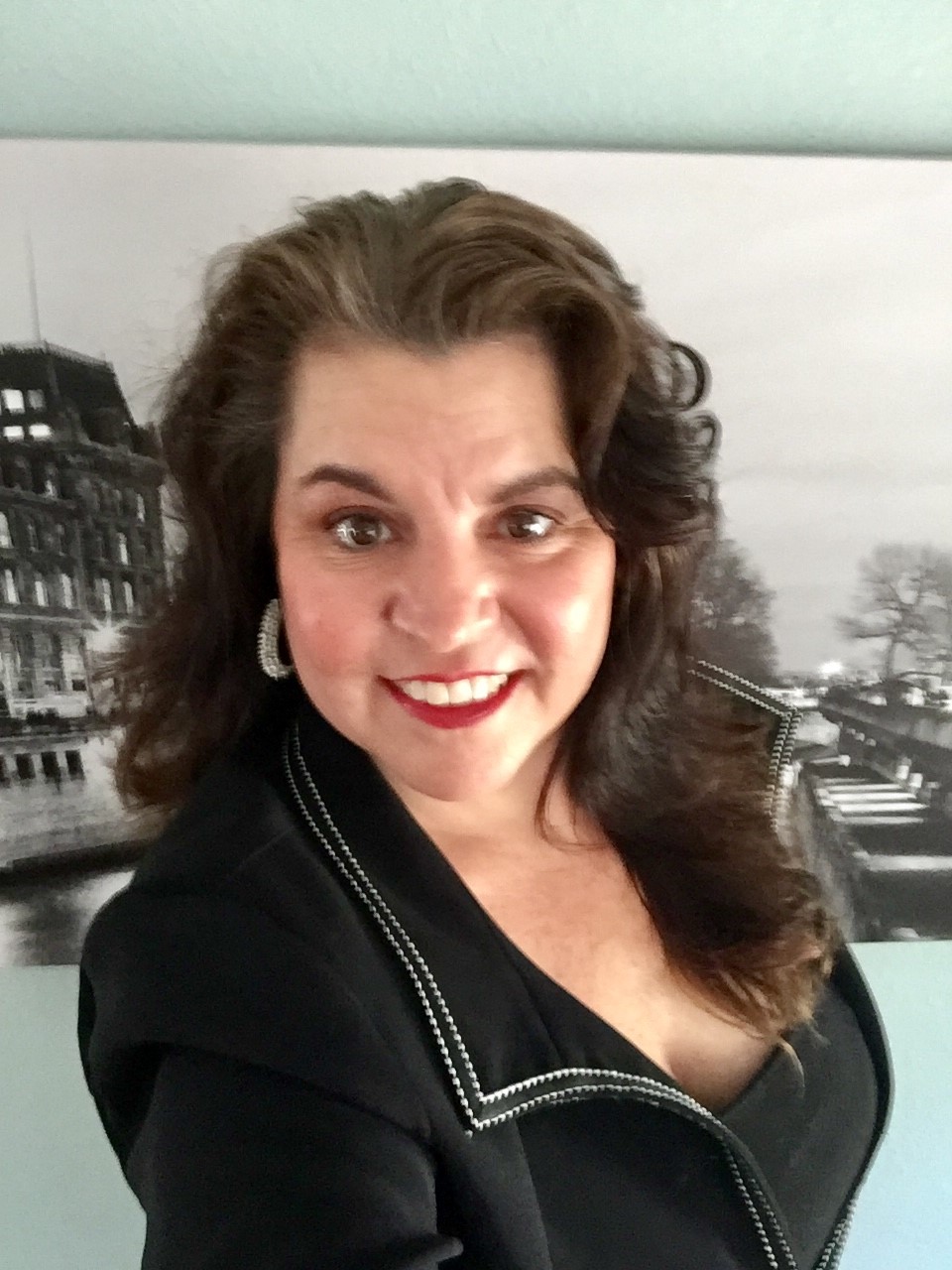 Lonna is originally from the Midwest. She moved in 1991, and has had the privilege of raising her family in the Sunshine State! She is familiar with areas such as St. Pete, St. Pete Beach, Clearwater, South Tampa and Bayshore. She now resides in Tampa. Having over 23 years experience in retail management for one of the largest retailers in the world, Lonna has been a leader in the local community, and also within the restaurant industry. Her varied background includes Ophthalmology as well as television broadcasting. Her broadcast was seen in many nations, several days a week. Lonna is continuing to pursue her passions which includes Theology. She was ordained as a Minister of the Gospel in 2011, and she serves in this office both locally and nationally. Lonna has a love and heart for helping others. She is now continuing her education in real estate. She will apply her gifts and talents in this area. Her goal is to help buyers, sellers, and those interested in commercial real estate, and to provide the best possible experience in reaching our dreams and visions together! She looks forward to serving you!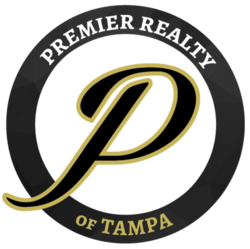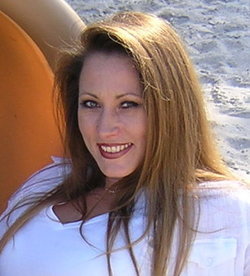 I was born and raised in Tampa, Florida so I am a true Tampa native. I also lived in St. Petersburg for nearly 17 years, so I am very familiar with both Tampa and St.Petersburg - really, the entire Tampa Bay Area. I attended St. Petersburg College where I pursued a degree in psychology. While there, I realized I had a passion for music. I decided to pursue a career in music and fell in love with it. I started singing and performing in the Tampa Bay area with local bands in 1986, and I am still currently performing to this day. This is something I continue to enjoy doing after all these years! Although I have a love for music, I also have a passion for real estate. My father is a real estate investor and I have worked closely with him over the years. I attended many real estate seminars and courses with him and have assisted my father with his rental business and investments. To this day, I still enjoy working with him. I also have over 3 years of experience working for a reputable title insurance company, and also worked for a yacht brokerage firm. I love learning different aspects of real estate. I owned my own online travel business for 5 years working with my customers to plan memorable vacations. I love to help people create unforgettable and wonderful experiences.

Relationships and trust are very important to me. I truly enjoy working closely with people. Whether it is helping someone plan the perfect music for their wedding, creating the ultimate vacation experience, or helping a home buyer with the purchase of their dream home. People have entrusted me with some of the most important decisions of their life and I take that responsibility very seriously! Professionalism, complete attention to detail and outstanding customer service are of the utmost importance to me! I have a lot of experience and knowledge in different aspects of real estate, but most of all I have a true passion and a commitment to exceed people's expectations!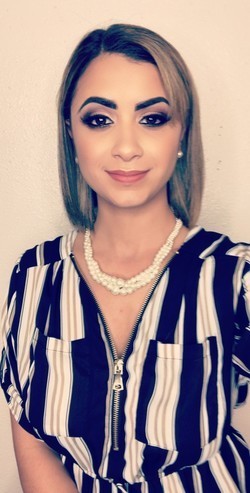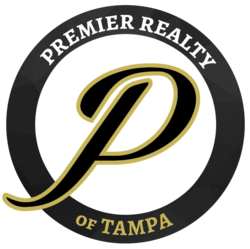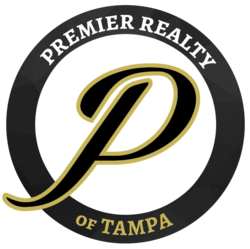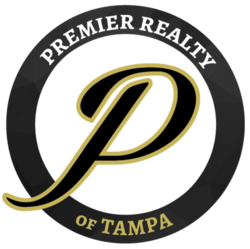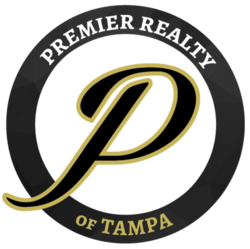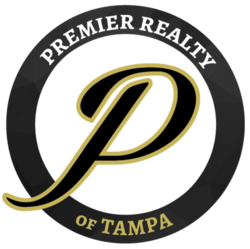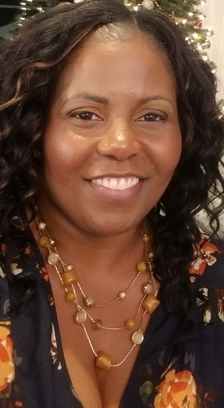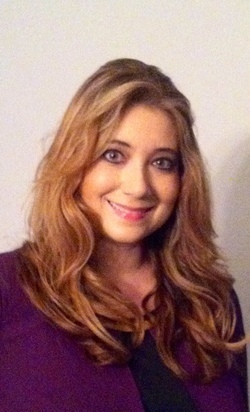 Crystal Krebs was born and raised in the Midwest and has been a Tampa resident since 2009. She brings years of experience in management and sales. She specializes in residential real estate and services all areas in Tampa Bay. She works with buyers, investors and sellers. She has experience in REO, short sales, new construction and vacant land sales. When she's not in the office or out with clients, Crystal is active in business networking groups, volunteering and teaching Sunday school at church. She also enjoys spending time with family and friends.
"Making Realty Dreams A Reality"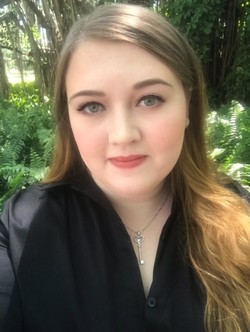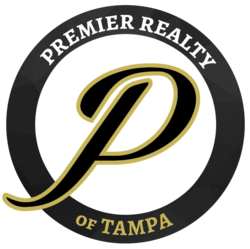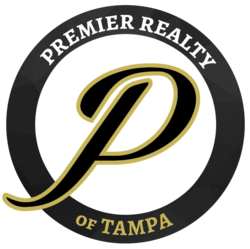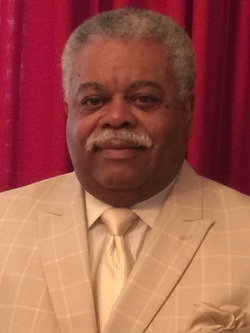 Born in New York, Ron spent his adolescent and young adulthood growing up in Connecticut. He started playing saxophone at the age of 6 and became a professional with a band at the age of 13 playing with and backing up numerous stars of Entertainment including, Jimmy Hendricks, The Drifters, Dionne Warwick, Stevie Wonder, The Young Rascals, David Ruffin, Jackie Wilson and many other famous acts of the 60 s and 70 s.
Becoming a Martial Artist at the Age of 9 propelled him into a lifetime of practice in the various Disciplines attaining his Black Belt in Karate while in High School and continuing to practice and learn from various Master s including his final Mentor Grand Master Dr. Daniel K. Pai (Pai Lum Kung-Fu). Founding his own Martial and Spiritual Arts Center in Hartford, Ct (The School of Inner Strength) in the late 70 s, Ron was able to positively affect the lives of hundreds of students through his Non-Profit Organization.
He has been an Ordained Minister for over 40 years and is currently the Founder of Inner Strength Ministries, Inc. with offices in Tampa, Florida. Amongst his many accomplishment, he holds degrees in Theology and a Doctorate in Divinity.
Ron is a published Author (Joshua: The Ultimate Warrior, The Guardians of the Promise) and has just completed his third book in the Warrior Chronicles, The Sacred Knight, which will be published shortly.
Ron s professional career includes General Managing Radio Stations in Connecticut and Florida, Business Manager for Cadillac and various other Managerial positions within the Corporate community.
He is also a Licensed Financial Consultant with the World Financial Group helping families develop Financial Literacy throughout the Country.
Becoming a Realtor in Connecticut during the late 70 s was a passion that has continued to keep his attention and practices knowing his services helps people have a joyful experience acquiring a new home.
Married to Tidia Lovell for 42 years, he is the fathe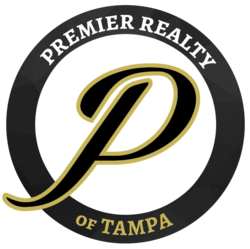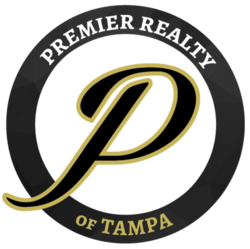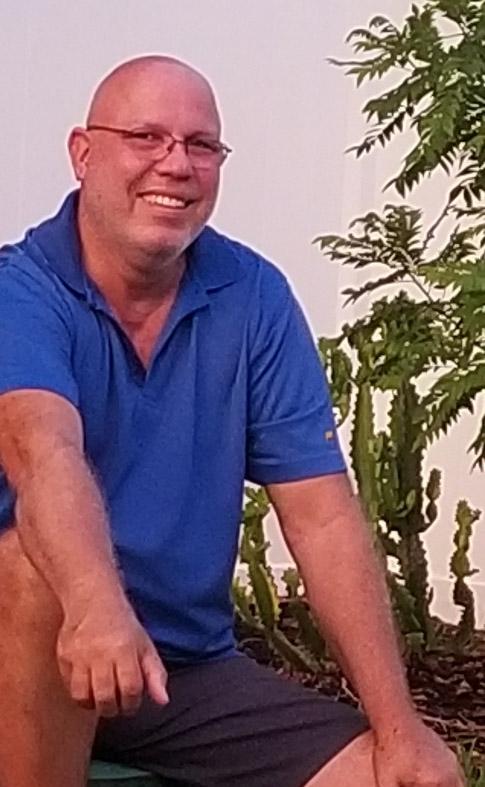 Luis Martinez, Retired U.S.Army Veteran. Born and Raised in Puerto Rico.Tampa Bay Area resident Since 2013. As your Realtor, my personal goal is to make sure your Real Estate experience is a joyful journey, making sure your transaction goes as smoothly as possible.
Originally from the Finger Lakes region of New York state, I attended college in Pinehurst, North Carolina. After spending 20 years in Golf Course Management, working throughout the Northeast and Mid-Atlantic, I decided to pursue my dream and become a realtor. As a child my family often vacationed along the Gulf Coast of Florida where my grandparents and aunt and uncle lived. We decided to move to the Tampa area in 2017 because my wife and I still have family members who live along the Gulf Coast and Orlando area.

As your realtor I know how stressful yet exciting it can be selling a home and moving, as well as, how exciting and enjoyable it is finding and buying that dream home. As a real estate professional, I will help you make these life changing transitions as smooth and enjoyable as possible.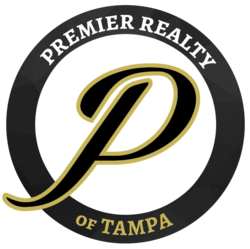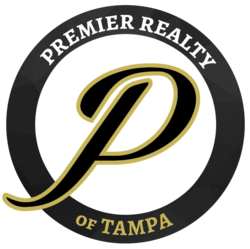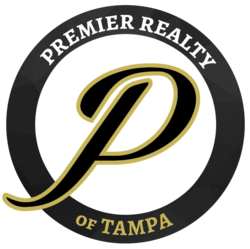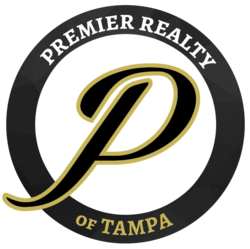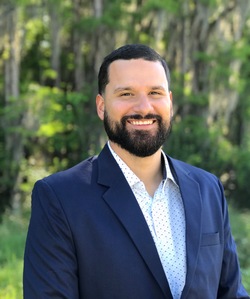 Edgars passion for Real Estate started when he was searching for his first property. He enjoyed the whole process and decided to turn this passion into a career. Originally from San Cristobal, Venezuela but he has been a Tampa resident since 1995. He has lived in Lutz, Citrus Park, Brandon and Odessa and he is very familiar with the area. He joined the Army in 2012 and served with the 4th Infantry Division in Colorado Springs, Colorado. He served for 5 years, including two tours to Afghanistan. After completing his duties and Honorable separating as a Sergeant, he transitioned into civilian life with that same professionalism by committing to his work and achieving all of his clients wishes. In his spare time Edgar enjoys riding his motorcycle and hanging out with his family.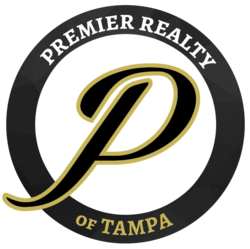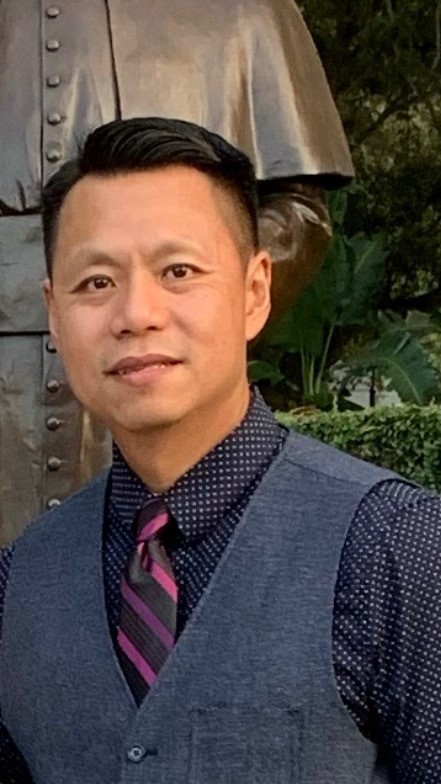 Hi everyone! My name is Binh (Ben) Nguyen. This is a brief story of my life. I came to Tampa, Florida in 1985. After graduating from high school, I became an Auto Mechanic working in the field for 10 years. Later, I had an opportunity to open a Cafe located in downtown Tampa. I decided to take on this challenging opportunity to prove to myself I could do it when everyone around me was failing in this industry. I was so blessed with all the success of being a restaurant owner for 11 years, that I decided to pursue my real passion. This passion is Real Estate. Since 2003 I have been buying and selling my own investment properties because I just love it. I have made brilliant decisions and mistakes along the way however those decisions have made me become a better investor. My beloved wife for over 21 short years, suggested that I should become a real estate agent to help people who are looking to purchase their first home or investment property. With the knowledge that I have accumulated throughout the years this makes it easy for me to help others. Fast forward to today, I am here to help you, your family, and friends in buying and selling your most important assets. Thank you for giving me an opportunity to work with you.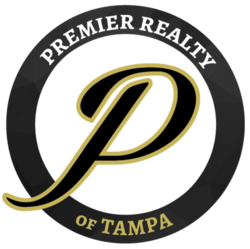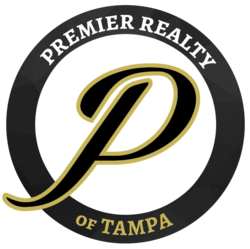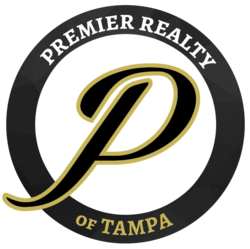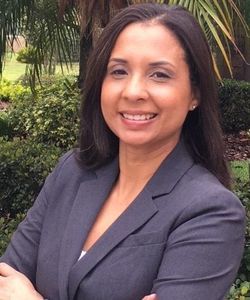 Lucy has made her home in Tampa, FL since 2005. Originally from New York City, Lucy brings over 20 years of experience in the Financial Services industry. She received her B.A. from State University of New York College at Old Westbury and immediately began working in the financial services field. Her professional work ethics, attention to detail, and skills in providing quality service, allow her to build trustworthy relationships and work comfortably with everyone she meets. Lucy's primary goal is listening to her client's needs and working tirelessly to efficiently meet their needs and complete each transaction in a timely manner.

Lucy is fluent in Spanish. Along with her husband and daughter, she enjoys watching sports and volunteering at church. She enjoys spending time with her family and friends.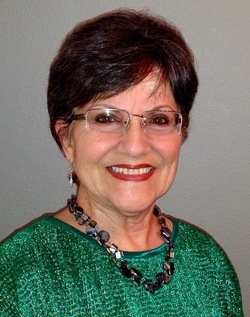 Myrna Rios started her real estate career a few years ago, after retiring from a successful automotive business in Tampa, Florida. It was not in her nature to just stay away from dealing with the public and helping people as she had done for many years alongside her husband, so she embarked in the journey of becoming a real estate agent in spite of all the hours of training and tough testing required to be able to enter this demanding profession. Originally from Puerto Rico, she is one of four siblings raised by a father who was a member of the US Army for 21 years and veteran of two wars and a mother whose strength in character and loving ways helped her and her siblings to be the principled people they are today. By also being bilingual, she has been able to work with Spanish speaking families with their real estate needs. In her role as a dedicated real estate professional, her main goal is to help great people accomplish the purchase of the home of their dreams in a most gratifying way.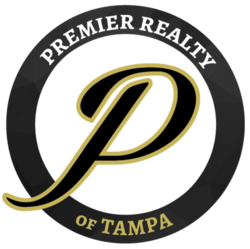 Laura Rivera is a daughter of a Vietnam Veteran, mother, wife and Real Estate Agent. Laura is a member with the Greater Tampa REALTORS (GTAR) and National Association of Realtors (NAR). She has years of experience along with mentoring new agents. Buying and Selling a home is among the largest financial decisions most people will ever make. It is a responsibility she does not take lightly. She will do everything in her power to ensure that your Real Estate transaction is not only successful, but smooth and hassle-free as possible. She will be there to guide you every step of the buying or selling process. Laura was born and raised on Long Island, Port Jefferson Station, New York. In 2006 She purchased a home in Hernando County Spring Hill, Florida. She married in 2007. Laura moved in 2008 to Florida with their twins and husband, who retired from NYPD. In 2012 Laura sold her home as a short sale to relocate closer to her husband's new job. Laura's husband purchased a rehab home in Hillsborough County; Lutz, Florida which was a short sale. Laura's own personal experience with selling, buying, and moving inspired her to help others even more. Please contact her direct 813-482-7646 anytime. Laura will help you accomplish any Real Estate need along with support from Premier Realty of Tampa and all the extended support we have.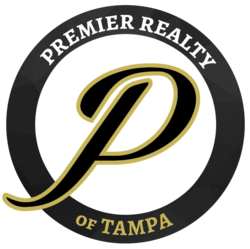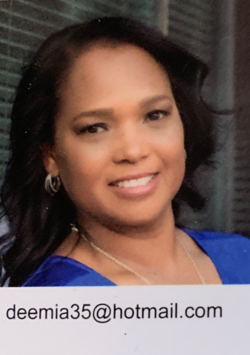 My name is Aimeed Robles, born and raised in Rio Piedras, Puerto Rico. I relocated to the Tampa Bay area in the 1980's, which has now been my home for many years. Her passion for serving and caring for others is an essential ingredient in her Real Estate Career. She has been able to find home solutions for families in the Tampa Bay area. Her experience as a military wife contributes to the understanding of relocation needs, meeting new people, and the adjustments to new communities. She is a member of the Greater Tampa Association of Realtors. Before engaging in Real Estate, Aimeed was practicing nursing for nearly 23 years. Finding a new way to continue helping people, Real Estate has become one of her new passions. She loves serving the people and their community. She enjoys being with family and friends, meeting new people, innovations, and listening to audiobooks. For her, home is where memories begin.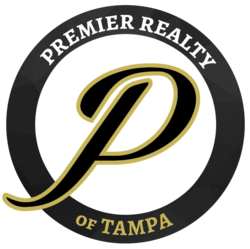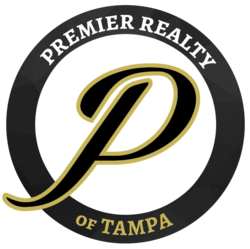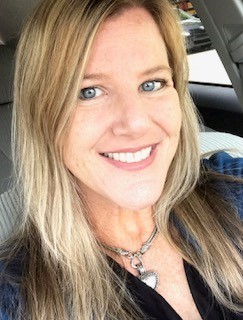 Jennifer is a Native Floridian born and raised in Clearwater, Florida. She is a Licensed Real Estate Agent and a Teacher of Earth Science at an IB World School. Her educational background includes Licensure in Florida Real Estate, MA in Education and BA in Psychology. She is also a member of National Association of REALTORS.

Her motivation stems from connecting people with real world opportunities by networking, analyzing, researching and finding solutions. Whether it is working with diverse students from varying backgrounds, or clients who are selling or buying properties at local, state or national levels, she is driven to meet the needs of individuals from all walks of life.

She enjoys partaking in community and global outreach efforts to assist victims of natural disasters Worldwide, raising supplies for schools and families in need in Hillsborough County, and volunteering with the Florida All Retriever Rescue FARR.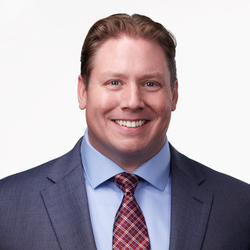 Kyle relocated from New Jersey to Tampa in 2001 where he studied Hospitality Management at the University of South Florida. Concurrently, he began his career as an intern in front office operations for a leading hotel chain, and quickly moved through the ranks to task force management and training. He developed a passion for real estate while searching for his first home in New Tampa, and relishes the opportunity to assist buyers and sellers in what is usually their biggest financial decision! Armed with an extensive customer service background, expert knowledge of the Tampa Bay area communities, and a Spirit to Serve, Kyle knows what it takes to exceed the expectations of his clients!